Congratulations! on 15 State Championships Girls
​
Summit Girls take Second in Ohio!!!
In the heat and humidity of Ohio the girls took two matches on day one against very strong Wisconsin sides. Winning game one against Hamilton Rugby Club from Sussex, Wisconsin 20-0. After reviewing their game plan, hydrating and cooling down Summit came out on top of Catholic Memorial Girls Rugby of Waukesha, Wisconsin that afternoon 29-0. Putting them into the finals as storms rolled into the region.
The morning of the finals was 30 degrees cooler, thick fog blanked Notre Dame Colleges turf and rain threatened. Summit faced another Wisconsin power house and eight time tournament champions Divine Savior Holy Angles of Milwaukee. Putting Divine Savior to the test in a hard fought contest loosing 15-5.
Given that our young ladies had never played a15's game before May 2022, traveling to Nationals, winning and holding our opposition to 0 points for 5 out of 6 halves, finishing second in the nation, backing each other the whole way, representing with class and flash, making our return flight and for setting a high bar and attacking it - we can call the weekend a resounding success.
Thank you to all of our supporters, our generous community, a supportive admin and athletic office, parents, families and friends, our coaches and above all the amazing young women who demonstrated what greatness looks like on and off the field.
Congratulations!!
​
Summit Boys Rugby
Wrapped up their season May 7th 2022
The Summit Boys Rugby Team wrapped up a strong season with two hard fought losses on May 7th at Aurora Sports Park.
2022 Standings:
Summit 23 vs Castle Rock** 32
Summit 49 vs Dakota 0
Summit 29 vs Ft Collin/Brighton 12
Summit 45 vs North 0
Summit 39 vs FT Collins / Brighton - 7
Summit 10 vs Aspen / Grand Junction** 7
Summit 10 - Castle Rock** 25
May 7th Aurora Sports Park
Summit 7 - Castle Rock 19
Summit 7 - North 19
USA Rugby
Summit Rugby athletes don't just score tries, they work for it both on and off the pitch!
Our rugby girls and boys participate and volunteer in a variety of important community events in the Summit County area. Annual events include:
The Rob Millisor Heart Health Walk (June)

The Summit Foundation's Great Rubber Duck Race (September)

CATCH/Optimists Rugby Introduction (Spring at local elementary schools)
Spring Rugby!
Summit Rugby players stay active year round playing rugby in a variety of Spring tournaments, as well as Summer Touch on Thursday evenings at SHS! The girls proudly started off both 2017 & 2018 with consecutive WINS at the Rio Grande Celtic7s in Albuquerque led by mini-coaches Cass & Sophie.
YAY SUMMIT!
CME

Colorado Mountain Express gets the Summit Girls coming & going to LVI!
A huge THANK YOU to CME for getting the Summit Girls to and from Denver Airport on their trip to Las Vegas Invitational in March 2017! Ride CME every chance you get!
Darren Shand
General Manager
NZ ALL BLACKS
Even cooler in person!
NOT KIDDING! Darren Shand, General Manager of the New Zealand All Blacks, was kind enough to take time out of his crazy busy schedule and visit with our Summit Rugby girls. Quite simply ... Amazing. THANK YOU DARREN !!!
2022
Watch live streaming here
(when available)
​
Summit Boys Rugby
A little Chemistry
​
​
Summit Boys Rugby
​
First wins in two years
​
​
Summit Boys Rugby
​
Prepare for the 2022 Season
​
​
Summit 7's
Summit Wins!
Summit goes undefeated, beating United in the final: 17-5.
Summit Daily Article here!
Summit vs Monarch
Summit Wins!
Summit sweeps Monarch 3 matches to 0.
Summit Daily Article here!
​
Summit vs East
Summit Wins!
Summit sweeps East 3 matches to 0 in a shutout.
Summit Daily Article here!
​
Regis 7's
Summit Wins!
Summit goes undefeated, beating Monarch in the final 49-7.
Summit Daily Article here!
Summit vs Regis
Summit Wins!
Summit sweeps again, shutting out Regis
3 matches to 0.
Summit Daily Article here!
Pink 7's
Summit Finishes 3rd!
Summit falls in the semi-finals to Majestyk, but beats Provo in the small final
5-1 record
Summit Daily Article here!
​
Palmer 7's
Summit Wins!
Depleted Summit goes 3-0, beating
Regis, Monarch and East
​
Colorado State7's Championships
Summit Wins!
Summit goes undefeated, beating Monarch in the Final 33-0
Summit Daily Articles here and here!
* * *
Check back here regularly
for updates to
Summit High School Rugby!
Girls 7s in the Fall
Boys 15s in the Spring
* * *
GO SUMMIT RUGBY!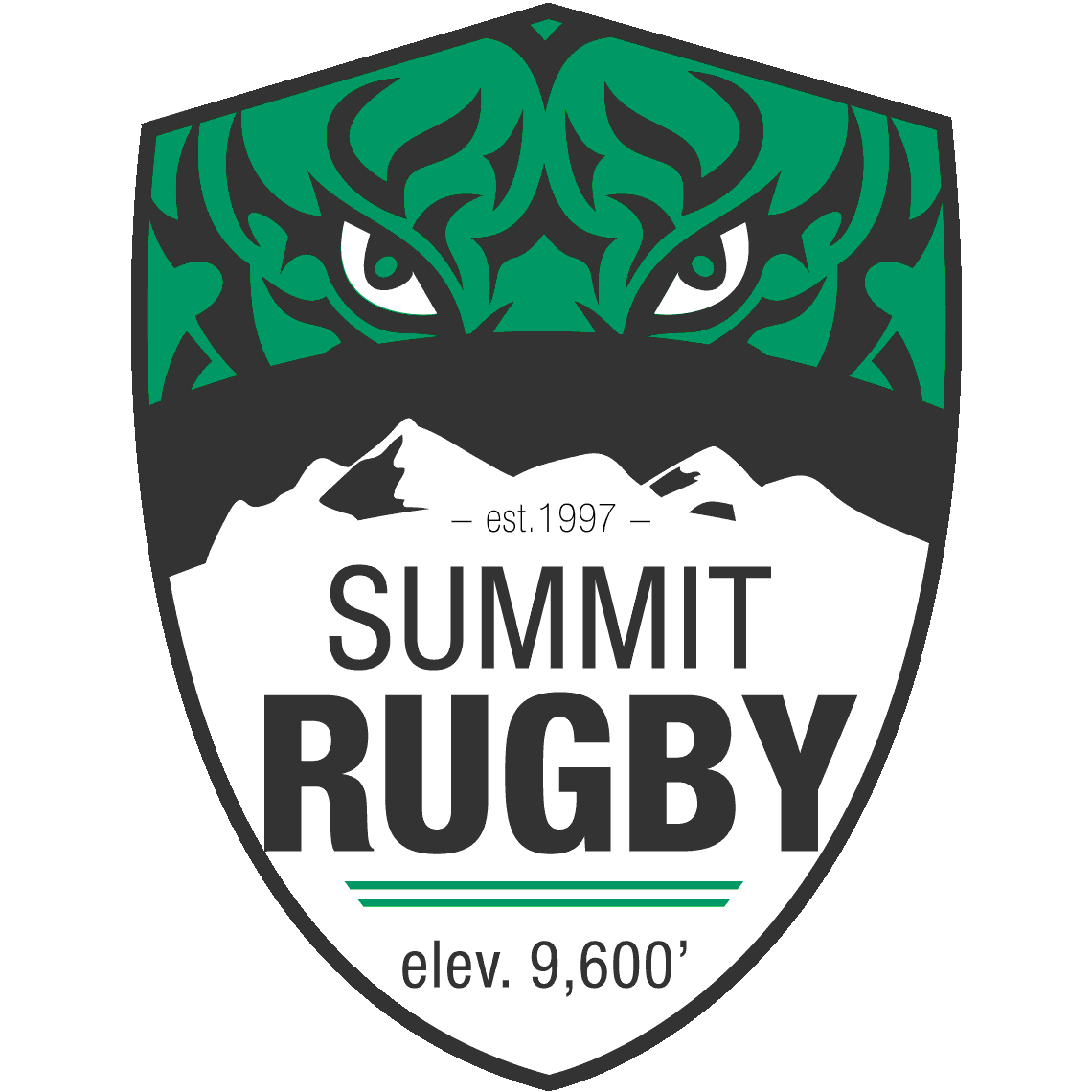 Thank You LEGENDS
and Generous Supporters
for making the
Summit Rugby Scholarship Program a HUGE Success!
Styled out with fine food and historical period
costumes & drink, local Summit Rugby supporters show their love of rugby and community one chilly evening each November! The 2017 theme was
1920s Prohibition Era - 2018 Wild West of the 1860s!